18"Stretch Film For Hand Wrap goods.5 layer Stretch Film by cast machine produce. LLDPE is our material and import from DOW or XOM.
the LLDPE trougth cast machine produce Stretch Film Jumbo Roll.
USA's customer like this width, such as 18"*1000ft*80ga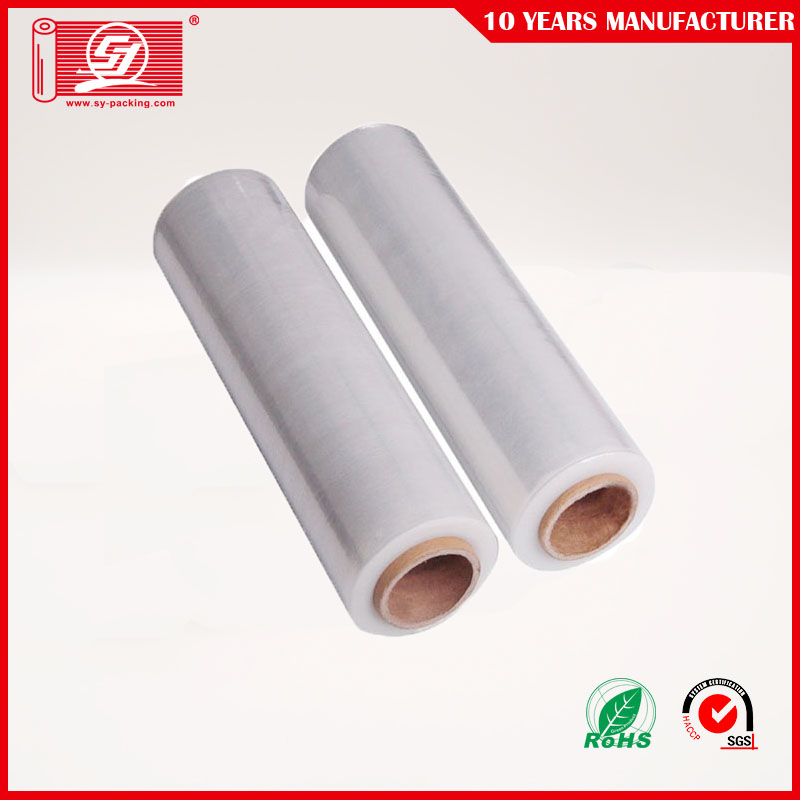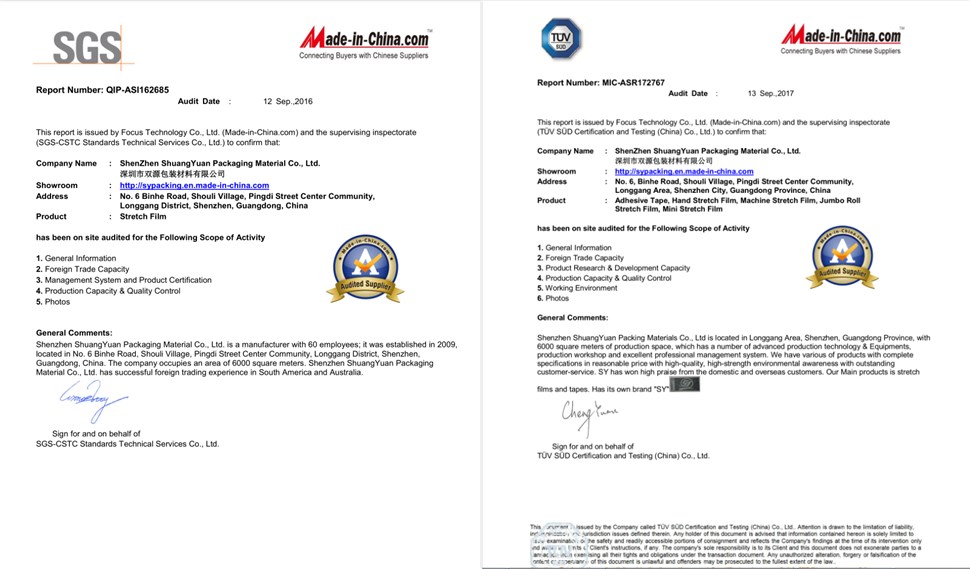 About us
Shenzhen shuangyuan packaging material CO., LTD. Was established in September 2009, and also has a registered company in Hong Kong.It is a company engaged in packaging material development and sales, mainly engaged in packaging products stretching film and adhesive tape.After many years of development, now has the scale, modernization, specialized packaging material production enterprises.The company has the right to import and export, the production products through the EU TUV, SGS and other environmental certification.Our products have been sold to more than 50 countries and have good reputation at home and abroad.Based on the principle of "customer first, quality is the principle", the company has established and improved a strict quality standard inspection system, and committed to production of environment-friendly, scientific and modern packaging materials.